Testimonials
The following are just a few of the comments and kudos we have received for TAGE Multimedia and the work of Christopher Watson.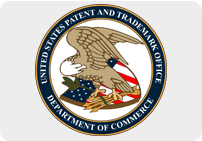 I want to take a moment to say thank you for your awesome and untiring customer delight that you showed to me and my agency for each and every inquiry, request, and most of all for going the extra mile. The great thing about the "extra mile" is that it is always being moved forward. I want you to know, words fail me to describe how grateful we are for not just the kind of service that you render but the kind of person you are. You are the epitome of "client relationship management." The difference between being an adequate client manager and a successful one is always striving to be better than the day before. It's always trying to impress your client by showing them what you are capable of. It's raising the bar so high that none of your competitors can duplicate the things that you do and the service that you give. We need more like you in this world.

- Diana Mickles, Senior HR Lead - U.S. Patent and Trademark Office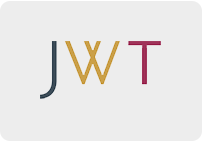 Chris Watson is one of the most driven individuals I have come across in my professional life. Couple that with his exuberant personality, expertise in the fitness industry, and outstanding customer service skills, and you have yourself an individual I am proud to have as a vendor/colleague.
I consider our team very fortunate to have found Chris Watson and engaged in this service relationship. Anyone who answers the question, How are you doing today with "Fantastic" every time... like Chris does... is someone I want to be in a business relationship with for the long haul. I will recommend Chris to anyone and everyone in need of online fitness tools & advice.

- Jennifer Levenhagen, VP Global Business Development at Digitaria, a JWT Company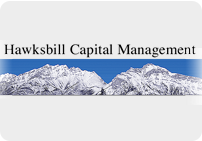 I have had the pleasure and privilege of working closely with TAGE Multimedia for over a decade. They have been unfailingly dependable and supportive, with an unsurpassed work ethic. They are reliable and diligent self-starters and quick studies. The quality of their work is simply outstanding. I would not hesitate to work with any or all of them again.

- Tom Shanks, CEO - Hawksbill Capital Management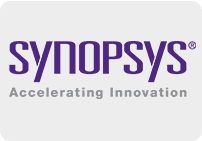 I have had the opportunity to work with TAGE on three different web projects for a billion dollar software company as well as a start-up non-profit. With both companies, TAGE delivered the same level of excellent service - quickly understanding top priorities, advising best solutions, constructing easy to view and easy to maintain websites and then maintaining websites to fine tune the viewer experience. Without multiple iterations, we were able to quickly move from a concept to a fully functioning web environment to engage with targeted customers.

- Tammy Von Horn, Director of Marketing - Synopsys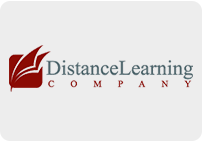 A company with a unique vision like no other i've seen, TAGE Multimedia is my first choice when it comes to programming for my sites. Whenever we have a project, TAGE is the first company we call to do the work we need.
Their efforts and creativity in developing our websites has given us the credibility we needed to turn us into national players in the traffic school industry.
On a weekly basis our customer service department receives emails and phone calls from students who compliment the ease of use, look and feel of the website. The one thing we hear more than anything is the "homepage is awesome" and the reason the student signed up was because it looked the most professional.
There must be merit to what our students are saying because our homepage has been plastered on the front page of major newspapers such as the San Francisco Chronicle, New York Times, Washington Post, San Jose Mercury News and many more. In addition, our site has been featured on ABC, CBS and NBC News. I do not think we could have had this type of exposure without the site having such a professional look and feel.
We are happy clients and look forward to continuing a successful relationship with TAGE

- Steve Soldis, CEO - Distance Learning Company, Inc.

Chris Watson -- what can I say? There are not enough accolades to describe his work ... he is the rock star of all rock stars in the Internet Age. From concept to completion, Chris' expertise, energy and creativity are phenomenal. AND he possesses an unparalleled ability to translate web-speak and technology into perfectly understandable English for those laypersons amongst us.
At Lifestyle Improvement Centers I had the privilege of hiring Chris to build multiple online platforms for our franchise system, from retail stores to training schools to franchisee portals and more. Without fail, Chris delivered beyond my expectations. He is always extremely personable, and we could not have found a better partner to meet the online needs of our franchise community. I am happy to recommend Chris as the finest web applications developer I know and will hire Chris again and again, with 100% confidence, at every opportunity.

- Lauren Taylor, CEO - Lifestyle Improvement Centers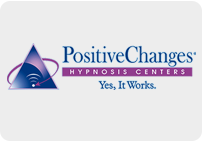 We used TAGE to build an interactive web training site. They did a great job with all the features needed to train our Franchise staff across North America. If you are looking for a company with integrity and a creative eye, TAGE is the company to choose.

- Patrick Porter, CEO - Positive Changes, Inc.

Christopher, I would like to thank you for all your help in getting my website up and going. If you had not called me and walked me through EVERY single step the site would NOT exist. I had no idea where to begin. So you asked me questions to which I had no clear answers for just "ideas" and within minutes the site took shape.
You listened to my very basic ideas and put them to a wonderful functional website. I have had tons of compliments on how great a website it is.
You were available on the phone and in instant message. This kind of support will stay with me forever. I did not understand most questions you had. Not only did you helped me understand the question. You helped me find the answer. Which then became real on the website. You told me just how important the website would be.
Honestly I did NOT think the website would be as effective as it has been, but now I don't know how I ran my business without it. It is my sharpest tool in my toolbox! THANK YOU for your full support from talking about an idea to getting a productive website running that has changed my business for the better. THANK YOU TAGE!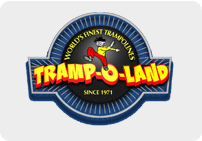 My experience working with Christopher and TAGE was the best and easiest I have ever had! My website is exactly what I had in mind and Chris took time to make certain everything was perfect and completely fit the style I was going for.
Chris is like an interior designer for websites, he got a knowledge of the "look" I wanted to acheive and the feel I wanted to convey and worked with that. He spent all the time necessary to make my site perfect! It is BETTER than I could have imagined and the best thing is that I can manage it myself. I had a site before that was very plain, boring and I was completely dependent on the webmaster to change anything (which can become expensive).
I am now in control of my companie's site and proud to send people there. Everyone loves the new site! I HIGHLY recommend TAGE and Chris Watson to anyone, he goes above and beyond the call of duty for you!
Thanks so much!

-Alison Whiten, Trampoland Trapolines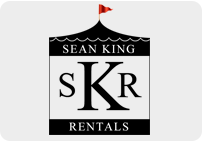 Not quite sure how to thank you for all you have done for our small family business. Before your help I thought "web presence" was some sort of online gift giving site. Well now I understand it better and actually have one, and it shows. We have boosted sales and have not stopped growing since.
Our web site is easy to use and update, has the information people need and can see before even calling us, making bookings so much smoother, as customers see what they are ordering and know the specs and prices before making the call. Thank you so much for the huge push forward, As we come to the end of yet another season we can easily see the difference you and this web site made to our lives, It will only get better from here. Again we THANK YOU!!

-Sean King, Sean King Rentals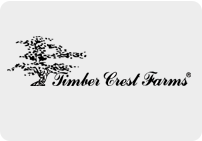 Christopher Watson of TAGE Multimedia Productions has developed and maintained our website for many years.I can with complete confidence recommend their services. At all times they have kept cost down and creativity up. Cost effective solutions to our problems were always available. In addition he built a company toolbox and trained our employees. This enabled us to change prices and recipes at will.
Available at all times and solutiohn drive you can have confidence that your web site will more than meet your expectations.

-Mrs. Ronald Waltenspiel, Timber Crest Farms


After consulting multiple website designers who offered me a website built from a template with a cookie cutter look and difficult interface I was pleasantly surprised by Chris's approach. Chris created a website that is unique to my business and needs. My website is easy for me to update, easy for my customers to navigate and is flawlessly hosted. Chris is able to understand the internet needs of a business and create a web platform that addresses those needs.