TAGE - Web Development for Easton, Massachusetts
TAGE Multimedia Productions, a web development company located in Peterborough, New Hampshire offers local web design and web development services, web programming, web scripting, managed web hosting, and creative services to businesses in Easton, MA. We have been in business since 1994 and work with clients big and small.
We create interactive, dynamic, data-driven web services and sophisticated web applications. TAGE has the ability to turn your idea business concept into a fully operational enterprise.
Web Design
If you have a new or existing project, TAGE can provide you with web design services for your project. From wireframe and site architecture to user interface and navigation elements, we can assist. If you have an idea but no plan to execute, we can help you create a customized specification that will take you from concept to launch.
We look at each project from a design and content management perspective. How can we best design a site that provides a superior experience for your customers while providing you the tools to manage your own content independently?
We approach every project, no matter how large or how small, with the same methodical process to insure that we are solving each challenge in the smartest way possible, using the best tools for the job.
Web Programming
The world of the web is not flat. There is depth to everything from dynamically generated content to massive relational databases. There are multiple layers of software and scripting languages needed to make your ideas come to life.
We have the ability to create anything for the web that you can possibly imagine. We will call on a vast toolbox of resources and utilities to custom build a solution that is perfectly tailored for each challenge and budget.
Yes. It is possible. We can do it. We will find a way.
Content Management Systems
We have a great deal of experience building tools that allow you to capture, display, manage, compile, and report on your own content resources.
From e-learning courseware to searchable content archives and inventory systems, we understand what it takes to store, locate, and deliver content in multiple formats and locations.
We take time to get to know what problems and challenges you need to overcome with your CMS. How and where will you need to use your data? How will you need to report on that data? How can your customers access the most up to date information in real time? How can vendors or 3rd parties provide content without security concerns or data integrity issues? How portable is your data? TAGE can help you answer all of these questions.
Dynamic Applications
We are in the business of building dynamic web software applications. We are open to using all technologies available to best solve any challenge.
Many of the applications that we built a decade ago (or more) are still in operation today. We build platforms using proven technology and software solutions that emphasize automation and independent content management that is sustainable over the long term.
We build complete solutions that incorporate hardware, software, hosting, storage, bandwidth, and ongoing client-side management. We look at future scalability and portability plans for every project.
Perl & CGI Scripting
We use Perl as one of our main scripting tools. Much of our own web engine is built on a PERL foundation. If you are looking for someone to maintain existing scripts or are interested in creating something new and innovative, we can certainly be a help to you. We have been writing and maintaining Perl code since the early 90s.
Why do we continue to choose Perl today? It is easy to understand, flexible, portable, and simple to maintain. Much of the Perl script written a decade ago is still in use and is just as functional today.
Perl is open source software and is not compiled. It runs on any flavor of LINUX installed and our web engine library gives us the ability to build sites and features incredibly fast. Plus, Perl plays nice with databases like MySQL, which allows us to do pretty much anything you may want us to do on the internet.
Javascript & AJAX Scripting for Web Services
We are big fans of both Javascript and AJAX, and use both when they are the appropriate solution to a given challenge. We are familiar with writing our own custom code as well as working with, maintaining, or fixing existing JS or AJAX code resources.
We always start by asking which technology is going to be the best solution to a current problem. If you have a new or existing project that you need help addressing, we can help you find the best solution.
MySQL Database Development Services
While we are open to using a wide range of storage engines, we tend to favor MySQL (or MariaDB) for its open source goodness and wide community support. MySQL is also known for its speed. It is very common for us to accomplish a large part of our data processing goals using MySQL's large array of features, resulting in faster, more efficient page loads than offered by standard programming methods.
We have been using MySQL since the late 90s and have grown to love building our own data solutions around it. We have experience with its stand alone server product as well as the cluster version. While it is not an end all solution for every problem, it is a great solution for many common storage needs related to the internet.
We are experts at reading and writing mysql statements as well as solving mysql related problems. We are comfortable with both creating new and maintaining existing MySQL databases.
Information Technology (IT) Services
We are experienced in planning, building, and maintaining IT network infrastructures. From setup of cages and racks to configuring and installing servers, firewalls, switches, routers, managed power and UPS.
We are comfortable with system administration tasks such as server administration backup and archiving plans, working with geographically diverse NOCs, disaster recovery plans, and hybrid localized network VS cloud network strategies.
We cover the full spectrum of OS knowledge spanning from all flavors of Linux to Windows and Apple OS X.
Managed Hosting Services
We can host your existing website as part of our managed hosting services. Our services can be provided using our dedicated servers at our colocation centers, or in the cloud at one of our cloud service providers. Managed hosting takes all the concern and questions out of hosting your own website. Here are just a few of the services that we can help you with:
Researching and registering your domain name
Pointing your domain name to web services via DNS
Configuration of Apache web servers
Installation of website + required services and modules
Installation of merchant services + SSL certificates
Creation of off-site backup plan
Ongoing management of web services
Configuration of MySQL or Database Services
Configuration of email services
Configuration of spam blocking services (cloud based)
Setup of firewall
Setup of load balancing services
Configuration and Installation of actual or cloud servers
Bandwidth planning and strategy
Development of fail-over solutions
Development and execution of site growth plan
Creative Services
TAGE provides a full range of creative services for your company. From branding, identity and graphics design to illustration and photo services. We can help with your printed materials and digital media.
We listen to your ideas and work directly with with you and your team to convey your message and vision. Please contact us to discuss your exact needs.
Photos
Illustration
Graphics Design
Print Design
Copywriting
Flash / Web Interactive Demos
Presentation Media
Video & Multimedia Presentations
Audio Production
Web Advertising
Animations
Contact Us To Get Started
We handle all the technical details so you can get back to doing what it is that you do best. For a complete list of our what we can offer you, please visit our services section.
Wondering how to get started? You can talk phone us at (603)-784-5697, or via skype at TageMultimedia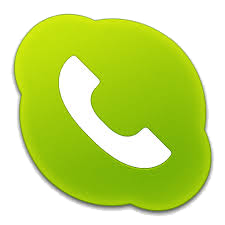 . Our Process outlines how we operate. We look forward to the opportunity to assist you with your web related project in Easton.